(The Political Line newsletter is India's political landscape explained every week by Varghese K. George, senior editor at The Hindu. You can subscribe here to get the newsletter in your inbox every Friday.)
The BJP and a section of the media in India are outraging over remarks that Congress leader Rahul Gandhi made during a tour of the U.K. recently. To recap, Mr. Gandhi spoke of Indian democracy as a global commons, the degeneration of which should be worrisome for the entire world. He was also categorical that while it is a topic of international interest, the battle for Indian democracy can be fought only by Indians who are in India. The BJP feels that he denigrated Indian democracy and the Indian parliament on foreign land, which it finds unacceptable.
Several Indian parties, including the BJP and the Congress, have overseas wings: they actively run international organisations as an extension of their politics in India. Both parties received funds from foreign sources that ended up violating the Foreign Contribution Regulation Act (FCRA). In a rare show of unity, they voted together to make changes in the law, to accord themselves impunity.
Though several parties have an international presence, the Sangh Parivar has taken diaspora politics more seriously than any other political formation over many decades, with several RSS full-timers working in foreign countries. This springs from the fundamental belief of Hindutva, which sees nationalism as a cultural oneness that surpasses political and territorial boundaries.
The first Prime Minister of India Jawaharlal Nehru was categorical that people of Indian origin remain tethered to the national identities of the countries that they had adopted, around the world. In contrast, Prime Minister Narendra Modi has made diaspora politics a mainstay of his political profile. Several of his defining speeches have been made to audiences abroad. He has dissected Indian politics on foreign lands and targeted his domestic opponents. He has also told the Indian diaspora that the colours of their passports may vary, but the blood that flows through 'our' veins in the same.
In this light, it is a bit rich for the BJP to be talking about territorial nationalism — that Indian politics should not be discussed outside the boundaries of the country.
As more Indians are moving around the world, there is increasing global engagement with Indian politics. People of Indian origin who are living abroad remain interested in India, and at times seek to actively participate in politics in the country of their origin. There is a case in the Supreme Court of India seeking voting rights for Indian citizens living abroad.
Indians who move abroad are also carrying their domestic battles to foreign lands. The clashes between Hindu and Sikh groups in Australia, desecration of Hindu places of worship in Canada and Australia, the Khalistan campaign in different parts of the world, and the standoff of Hindutva groups in the U.S., U.K., and several other countries with human rights and civil liberties groups are instructive.
In the U.K., there were street fights between Hindus and Muslims of south Asian origin. People of Indian origin living in Australia and the U.K., at times support the Indian cricket team against their national teams! That is an act of betrayal of the nation, going by the recent standards in India, where people have been charged for allegedly cheering opponents in matches against India! In the U.S., Hindutva groups do not want a discussion on the caste system in the school curriculum — they say this amounts to Hindu phobhia.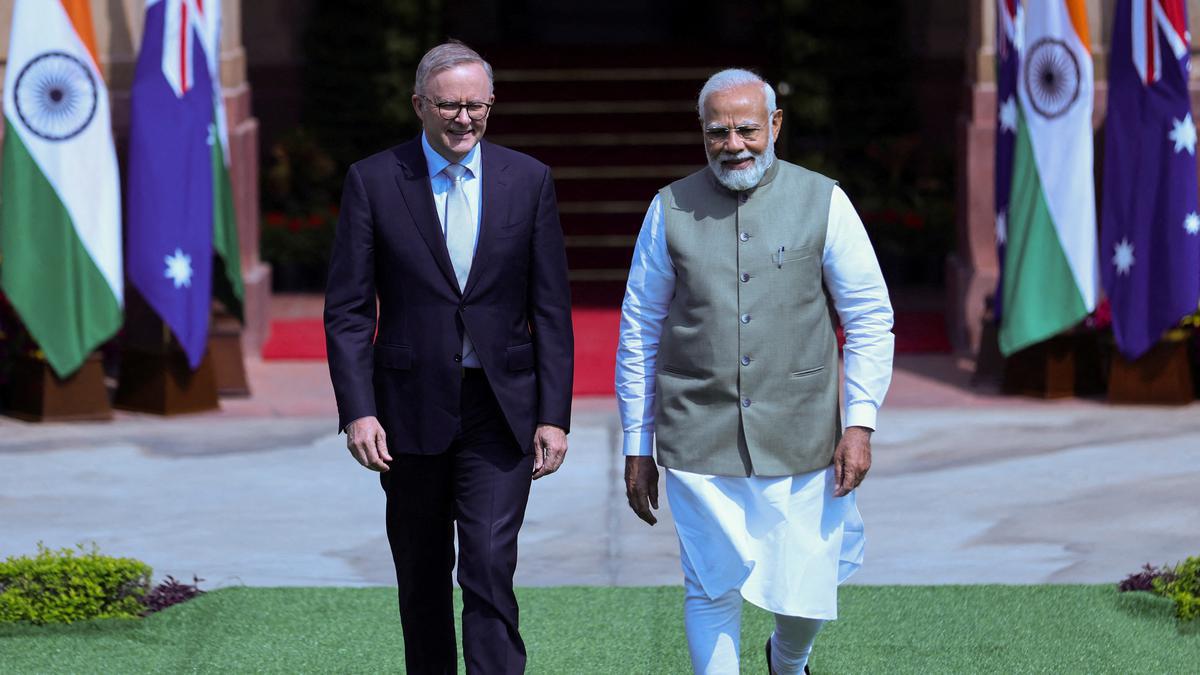 Not only are the BJP and its allied organisations mobilising support among foreign residents for their politics in India, but the current Indian government has also taken it upon itself to raise issues related to them with foreign governments. India does not want any foreign country to 'lecture' India on how it should run its affairs, but law and order issues in Canada, U.K., and Australia have been taken up with governments of those countries. In the latest, Mr. Modi himself voiced his worry about temple vandalism in Australia with visiting Prime Minister Anthony Albanese.
Indian political battles have been fought overseas even before Independence. V.D. Savarkar, the father of Hindutva, was among the freedom fighters whose politics started from India House in London. He was arrested in connection with a murder in London, brought to India, and imprisoned in the Cellular Jail in the Andaman islands. The Ghadar Movement against British rule in India was spread all around the world among Indian expatriates.
The BJP's demand for an apology from Rahul Gandhi for discussing Indian politics abroad in disingenuous and the party knows this. The BJP merely wants to divert attention from, and evade questions regarding its links with the Adani Group of companies that is facing serious allegations of dishonest business practices and transactions.
The Big Picture is that Indian politics will be fought not only in India, but all around the world, increasingly so in the years to come.
Federalism Tract: Notes on Indian Diversity 
Manish Kashyap, a resident of Bihar who created fake videos of attacks on Hindi speakers in Tamil Nadu, has surrendered before the Bihar police. The videos triggered ethnic tensions, and the exodus of guest workers from Tamil Nadu.
The Union government has clarified that it has no plans to abolish the creamy layer criterion for the Other Backward Classes (OBC) for reservation in education and jobs in government institutions.
The Election Commission of India (EC) has proposed to change the rules pertaining to the conduct of elections to facilitate the electronically-transmitted postal ballot system for overseas Indian voters, and the matter is being discussed within the government.
The Supreme Court has said that Governors seriously undermine democracy if they use their constitutional office to call for a trust vote, citing dissension within a ruling political party, and precipitate the fall of a legitimately established and functioning government.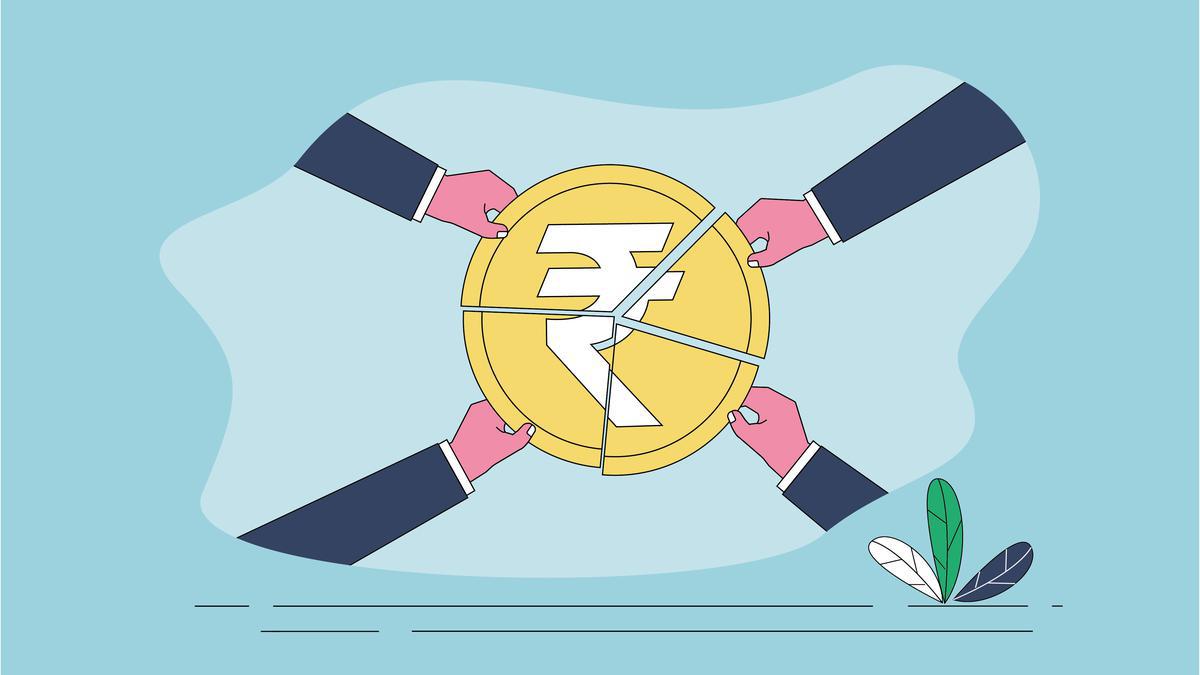 With population given a higher weightage over performance, the revenue-sharing formula has created friction between States and the Centre; here's how India distributes tax revenues across various States.
Sufi Samvad (Sufi Dialogue), under the aegis of the BJP Minority Morcha, is a means of reaching out to the Muslim community, with a year-long set of programmes planned by 150 non-political people, to end with a big meeting that will be addressed by Prime Minister Modi himself.
The Centre in the Supreme Court frowned upon same-sex marriage while invoking the "accepted view" that a marriage between a biological man and woman is a "holy union, a sacrament and a sanskar" in India.
#Political #Line #Indian #battles #global #fields