Kuchipudi dancer Parvathy Menon from Ernakulam, was in Bengaluru to present her solo dance drama Jwalamukhi. This was presented at the 45th Mohini Nrityotsav 2023 in Bengaluru, which was organised by Monisha Arts, an an initiative by Mohiniattam dancer Sreedevi Unni.
Parvathy is now back in her hometown practising law, but is passionate about Kuchipudi. She talks to Metroplus about what went into her choreography and why she took to Kuchipudi despite being surrounded by Mohiniattam schools and more.
"Kuchipudi is heavy in drama. It is one of the few dance forms where vachika abhinaya (the spoken word) is integrated into. The other specialty of Jwalamukhi is that dance dramas are common to be group productions with different artistes essaying different characters on stage. Here, I am the sole dancer who depcits every character in the drama through dance," explains Parvathy, who is an also advocate and holds a diploma in Kuchipudi.
Trained under Kalamandalam Mohanathulasi, Parvathy comes from a family of lawyers. Both her parents are high court lawyers and "me becoming a lawyer was an organic choice too," reveals the dancer, who is also huge fan of the Mathematics and says, "Dance is full of mathematics, geometrical forms, movements and speed."
Ask her why the passion for Kuchipudi and Parvathy replies: "I started with Bharatanatyam and later took to Mohiniattam. I even did my arangetram in Bhatanatyam, yet, I was not content and was seeking Kuchipudi dance. I found Mohiniattam too fluid and Bharatanatyam a little rigid when it came to the form itself. I was always told and believed that Kuchipudi would suit my body more. I started seeking out this form. Once I ventured into it, it was more than the physicality of the dance that appealed to me. I love abhinaya, and Kuchipudi lends itself to it massively. This dance is also a lot less inhibited in its form itself. You can be more open in your expression and body movements. Kuchipudi. It is a dance that, I feel, is closer to life, yet larger than life just a lot more dramatised."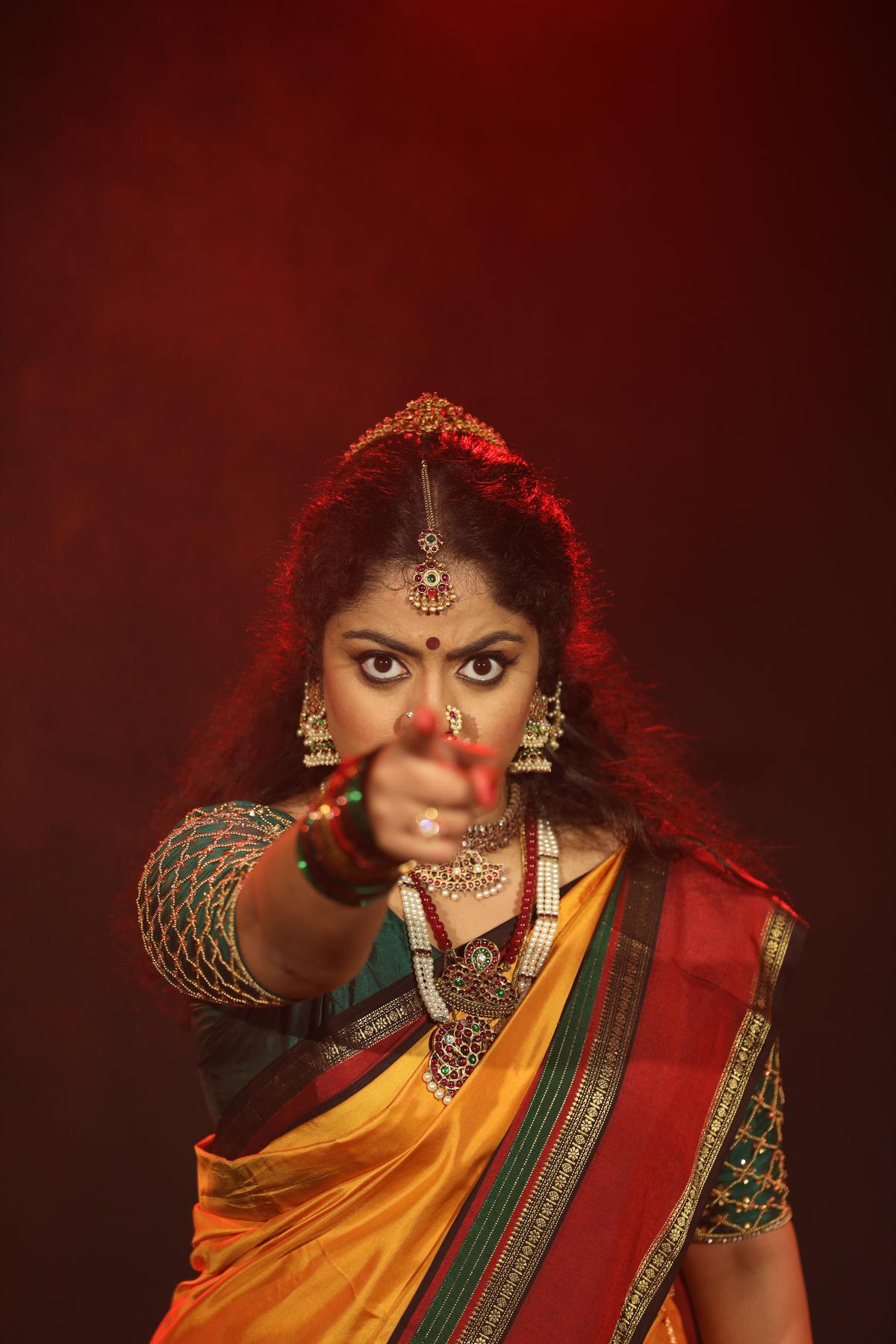 Then she talks about the production Jwalamukhi . " It is based on Shivapurana and traces the life of Sati, the daughter of Daksha. A Kuchipudi interpretation of the Sati Khanda from our puranas detail the events from Daksha's penance to Goddess Durga to Sati's rejection of her body with her entering the paramayoga state and her body going up in flames, making her the 'Jwalamukhi', the flame that guarantees happiness and peace."
"It is a chapter from Shivapurana called Sati Khanda (life of Sati). The ancient text asks three questions — who is Sati, how did she marry Shiva and why or how did she destroy her body? The dance drama answers these three questions. I took the literature from the Sanskrit text and fit it into the Kuchipudi vocabulary."
Parvathy also gives credit to senior dancer Sreedevi Unni, "it is because of her and her encouragement that I created Jwalamukhi. She sowed the germ of the idea in me, making it a rare Kuchipudi solo dance drama as solo as Kuchipudi dance dramas are rare." Parvathy now looks forward to travelling around with this Kuchipudi dance choreography.
#Drama #dance #Hindu