Some fifty metres away from the bright stage and swelling crowd, a group of four friends were attempting garba, popsicles in hand. Swaying to the rhythm, they moved in a circle, as Carnatic-progressive rock band Agam's frontrunner Harish Sivaramakrishnan sang the popular 'Boat Song' in the background. The friends found their own space away from the crowd, in the expansive Island Grounds conveniently close to the fast-selling food stalls. 
This was not an isolated sight at The Hindu's Food and Music Festival that concluded this weekend, as families, groups of friends, regular concert-goers, and restaurant hoppers, found their own corners and  gathered to celebrate Madras through its music, and food. The two-day fest saw a total footfall of 26,000, with online registrations of 24,000, cementing Chennai's growing enthusiasm for the outdoor culture. Sights and sounds from the weekend speak of a city in celebration.  
On Day 1, after the band Tuning Folk, and rap crew Dynamix performed along with DJ Suman setting the mood, singer and rapper Arivu took over the stage, only to have hundreds join him instantly as the chorus of 'Enjoy Enjaami' filled the air. Arivu would go on to stay in the fringes of the stage to watch and groove to Agam after. One of the attendees, Yuvashree Haridoss,  a regular concert-goer says, "It feels a little sinful that I am watching acts like Arivu and Agam for free. I notice a lot of first-timers and many families with kids here — such a diverse crowd. The event proved to be a great equaliser, and for people from different walks of life. This wouldn't happen at other paid concerts."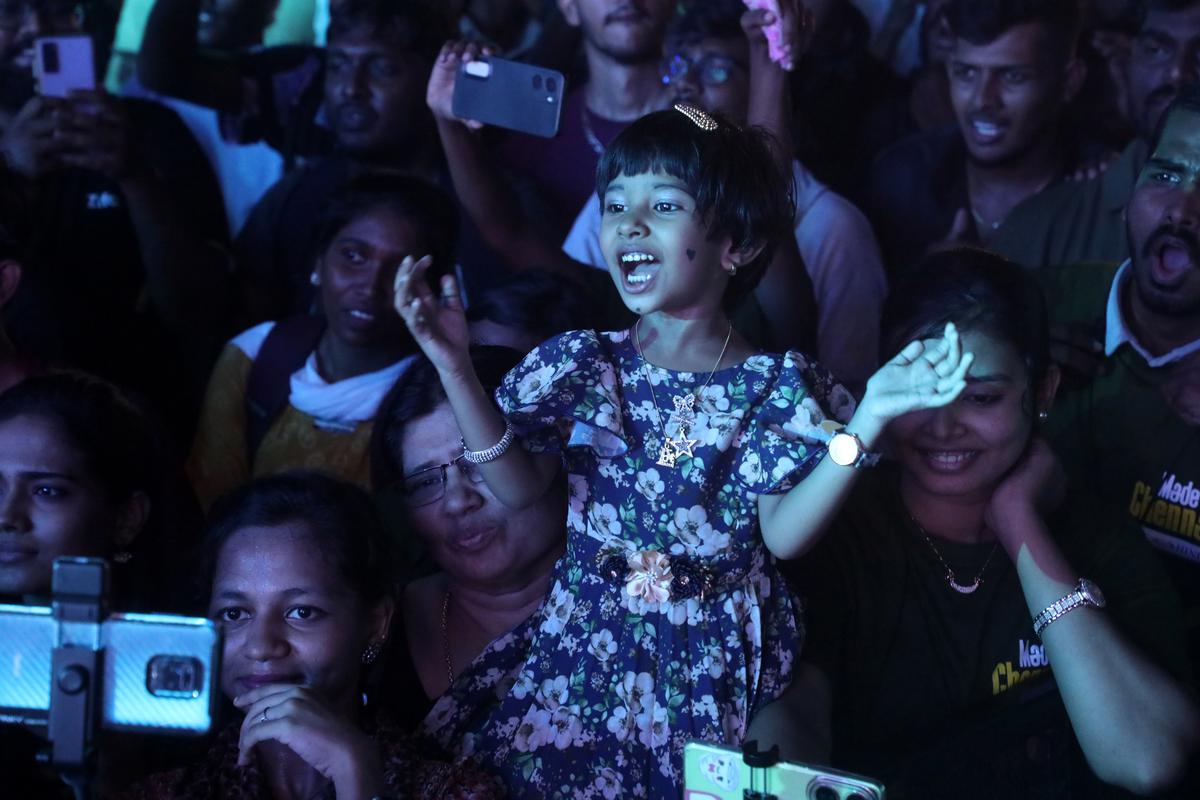 Children, in a bid to catch a glimpse of the stage, were atop their parents' shoulders, while friend groups jumped in unison with their hands up in the air as musical acts that spanned genres took to stage. Several phones would go up from time to time, with their flashlights on. Island Grounds quickly took to the party mood. 
The stage was set at the farther end of the open ground while its entryway seamlessly led attendees to the 40 food stalls, from across the length and breadth of the city and sometimes beyond. Everything from vegan ice candies to Vaniyambadi-style biryani was on offer.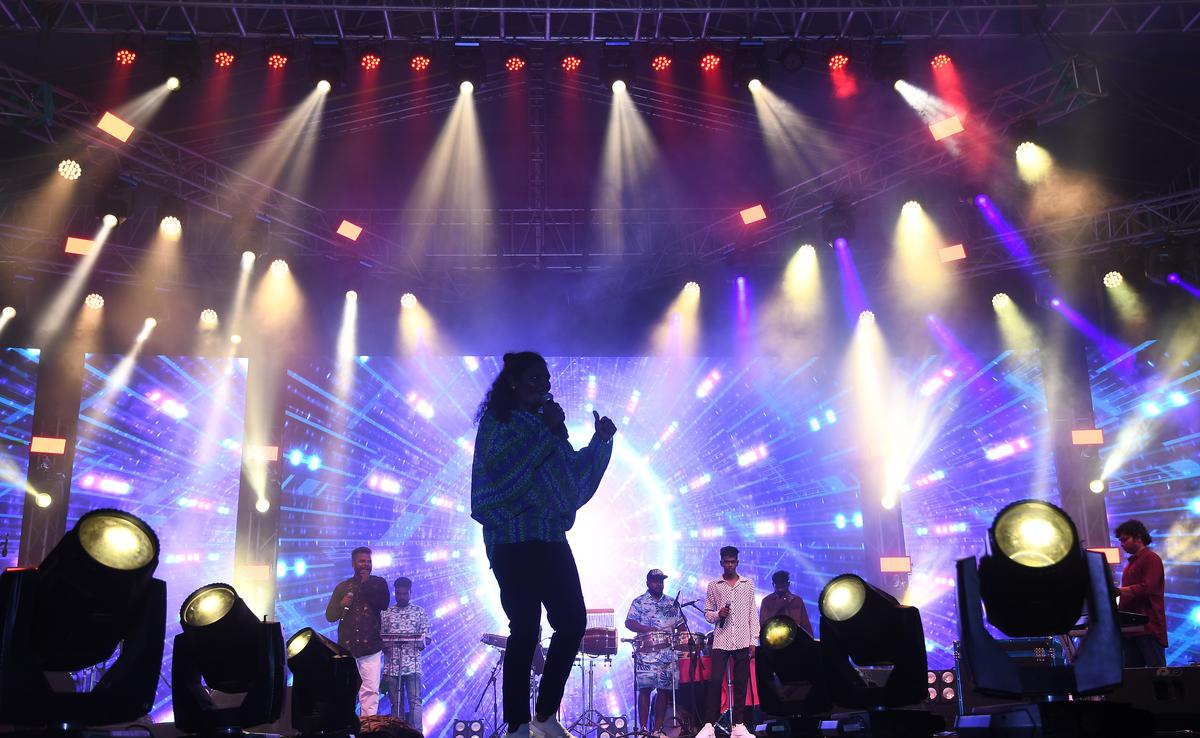 On Day 2, a 40-minute long hip hop set highlighted the diverse musical landscape that Chennai is known for. A Carnatic performance by Srivathsan Santhanam, accompanied by Madan Mohan and Charu Hariharan eased the crowd into the familiar notes of Carnatic music, albeit with film interludes: Srivathsan's smooth transition from 'Maha ganapathim' to 'Chennai Senthamil' was a clear winner. 
Acts to look out for:
IYKKI BERRY — Singer and songwriter Iykki Berry is a rapper from Thanjavur, Tamil Nadu. A doctor by training, one of her first brushes with music happened at AR Rahman's KM Music Conservatory. Iykki released her debut album in 2016 which was followed by the Tamil single 'Pride of Thamizhan' in collaboration with rapper Jags Esan. As a songwriter, her first hit was 'Enna Paathatum' in 2018. The singer also appeared in iPhone Kadhali, a Tamil short film in the same year. Iykki's first english album Mesense 1991 also garnered a lot of applause among her fans.  
DYNAMIX —The Dynamix troika comprising Johnny BeatsZ, Psych DropZ, San.K  and DJ Suman believe in blending the raw energy of hip hop, rap and beat box. Johnny Beats says that the trio met as students at Loyola College during rap battles and were quickly united by the strings of music. Their aim is to preach about "brotherhood and love through hip hop" says an emphatic Johnny. At the Made in Chennai event they brought in elements from Carnatic as well as modern music practices which enthralled the audience. In the future, they aim to introduce folk elements in their performances.  
NAVZ-47 — If you have watched Navz-47 perform live, you know that her act is full of fireworks. After all, one of her most popular singles is titled 'Pattasu'. Her claim to fame 'Neeye Oli' featuring Santhosh Narayanan and Shan Vincent de Paul that was part of the hit Tamil film Sarpatta Parambarai, continues to be a staple at gyms across Chennai attempting to motivate tired participants. This Tamil-Canadian singer who made the journey from Jaffna to Montreal, says that she enjoyed listening to hip hop but hardly saw people that looked like her making similar music. This continues to motivate the singer till date.
SRIVATHSAN SANTHANAM — Over several years, Srivathsan has attempted to hone and perfect his classical music skill by taking on complex ragas. The young musician however, has not forgotten to give his tunes a vivacious twist. A quick scroll through his social media shows acapella covers of popular Tamil songs with Srivatsan singing all parts. At The Hindu's Food and Music Festival, he focussed on exposing Chennai's classical roots through the words of famous poets and composers. A disciple of musician AS Murali, Srivatsan also enjoys setting and working through cryptic crossword grids.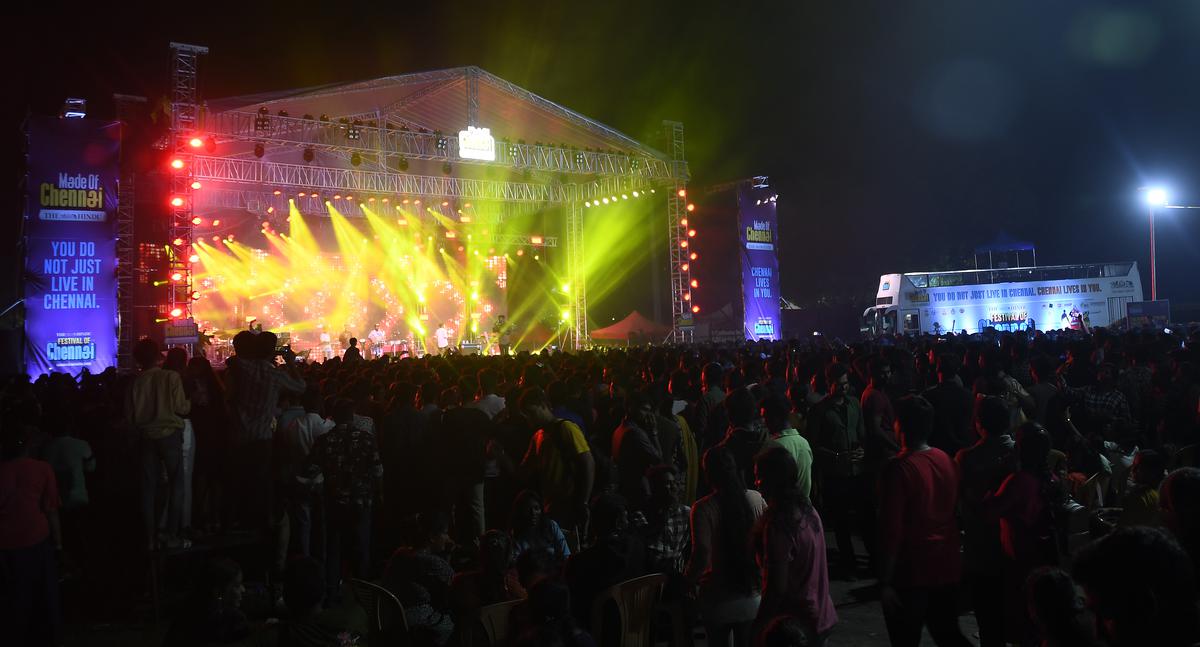 Following suit were artistes Navz-47, Milton Obadhia & Jaswanth Jason and Iykki Berry and Mapulz Rac who performed a fast-paced hip hop set that had the crowd groove, hop and jump while also interacting with the artistes on stage. These 40 minutes set the stage to a high-energy finisher performance by Chennai-based Carnatic fusion of Indosoul. The acoustic set, with vocal interludes, had a distinct crowd-puller: a power-packed Rajinikanth musical featuring everything from the famed Muthu bgm to all-too-familiar tunes from Sivaji. 
As the weekend drew to a close, Chennai's love for all things culture came into full view, as sold-out food stalls, and stomped-out concert ground stood witness.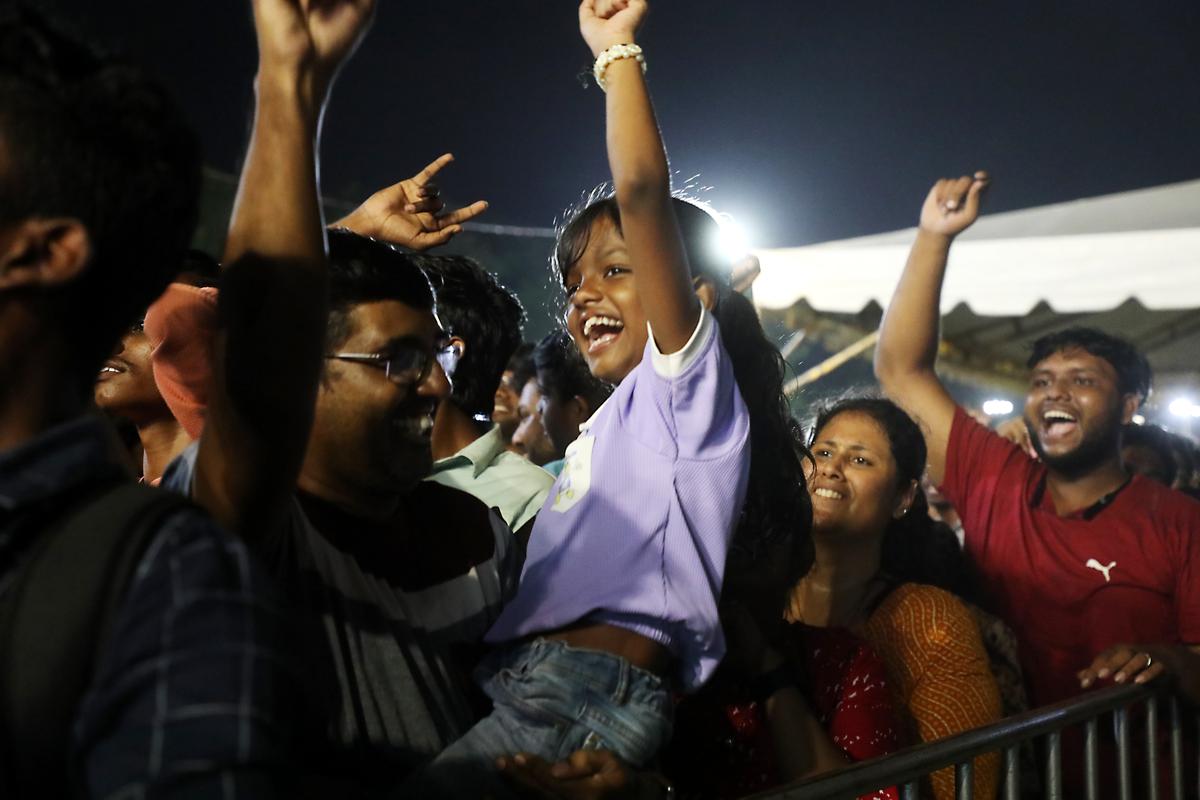 #Hindus #Food #Music #Festival #Chennai #concludes #footfall