The debut of India's luxury footwear brand Anaar at New York Fashion Week (NYFW) spells a new chapter in the country's exploration of fusion fashion — blending traditional crafts with global fads — on the international fashion ramp.
Known for its hand-embroidered, wedged sneakers, nine-month-old, Mumbai-based Anaar claims to be the country's first footwear brand to have partnered with NYFW for the runway collections of designers Kayzie Couture, USA-based Stuti weaves of pleasure, Kish Jeane and Haus of Faye/InspireD'Signs.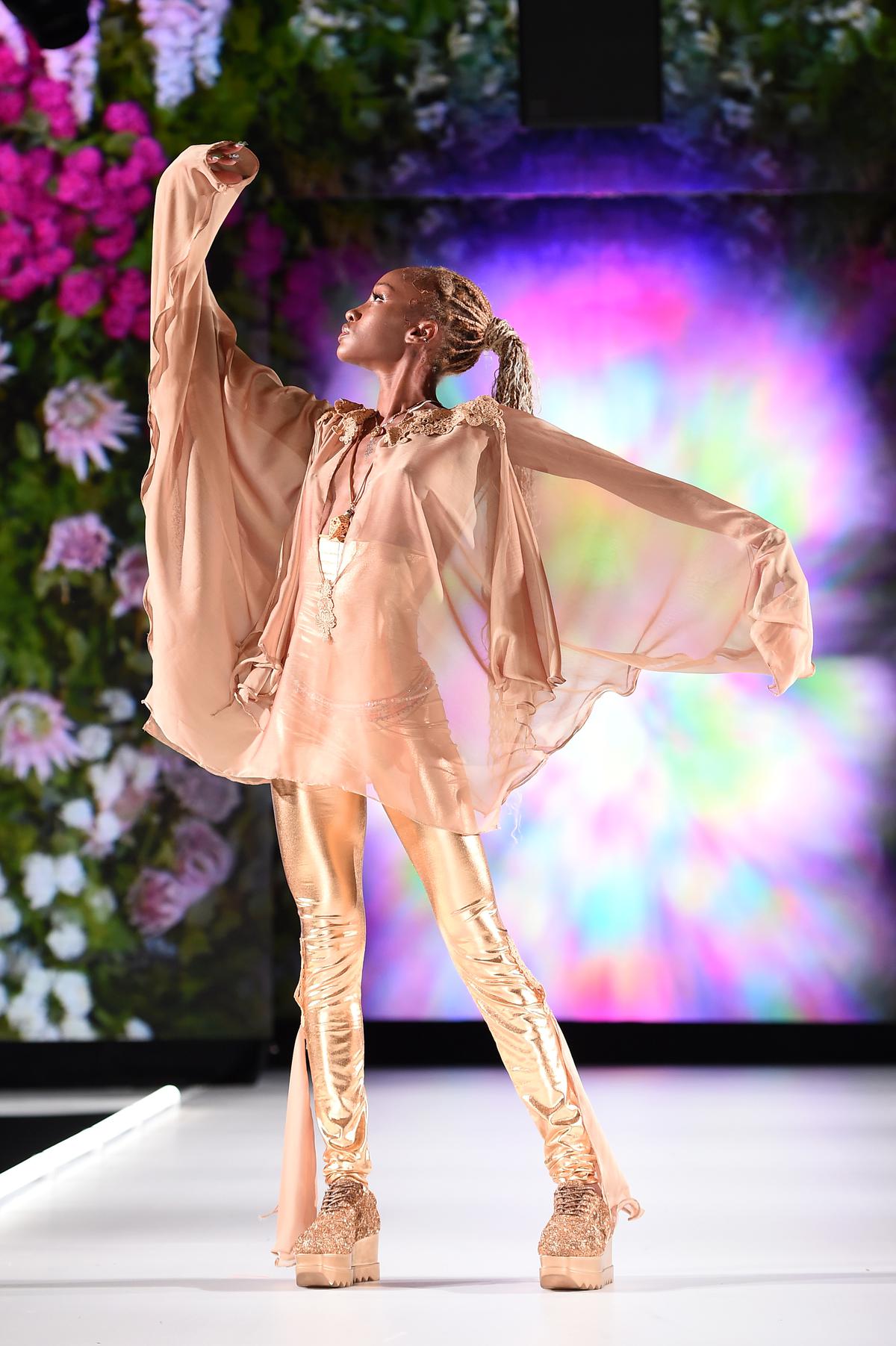 "In August, the NYFW organisers of Runway 7 reached out to us though our email address on Instagram. Once we were finalised as the official shoe partner, we were handed the list of designers at the fashion week, along with their Instagram handles, emails and contacts. We went out looking for those that would best showcase Anaar with collections ranging from athleisure to traditional wear, like lehangas," shares the brand's founder Tanushri Biyani.
Soon after choosing the designers, Tanushri started skimming through Anaar's designer and prêt collection. The deliberations were followed up with copious calls and elaborate conversations on designs and styles. "The designers we collaborated with shared the look book with us confidentially. The shoes in our already existing collection fit the catalogue," she shares. Anaar's NYFW showcase comprised kitten pumps, platforms, classic sneakers and wedge sneakers.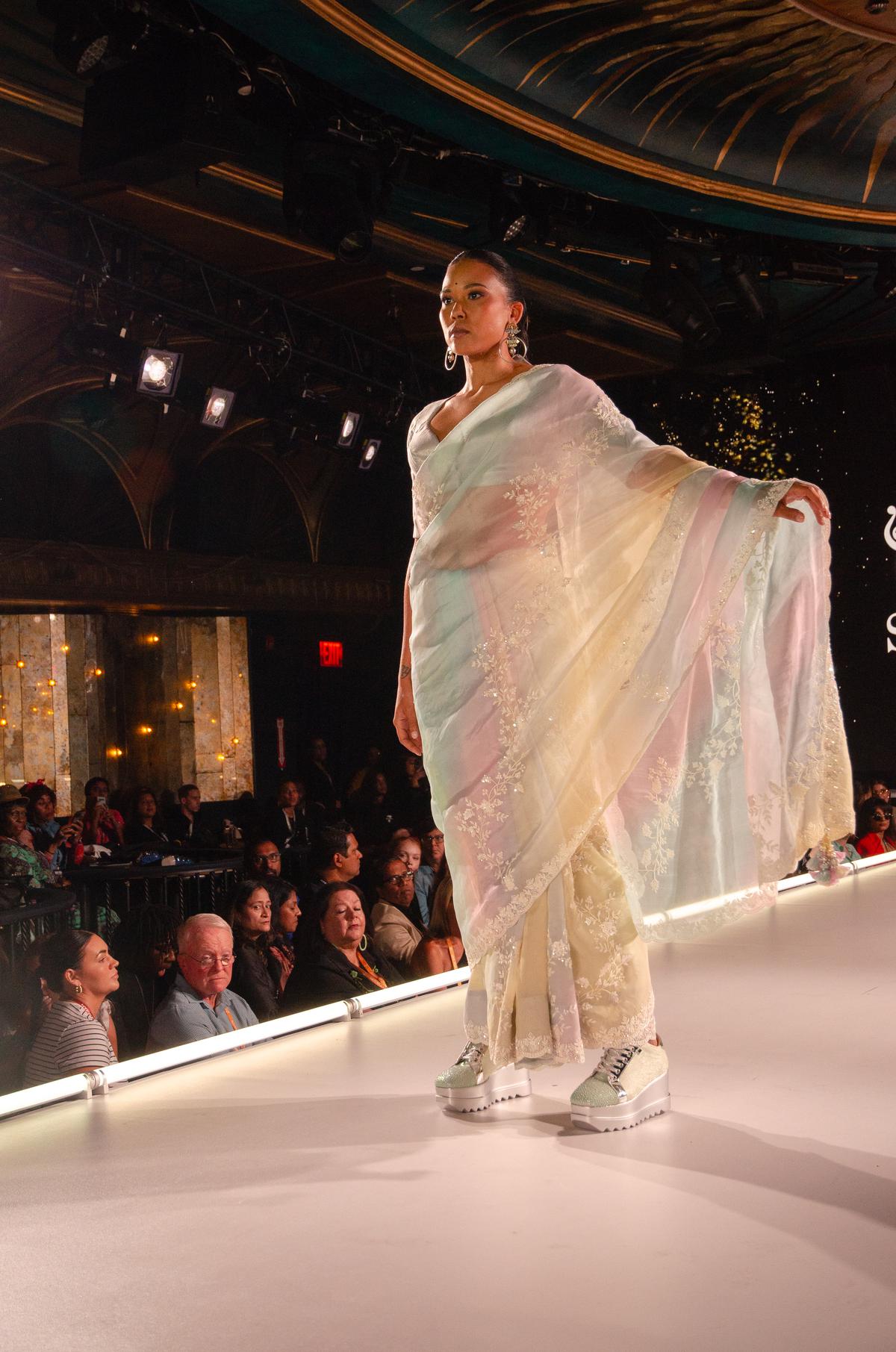 The brand teamed gowns and saris with intricately-embroidered platform sneakers featuring techniques like crochet, zardosi, fine stitching, pattern stitching, lace-work, zari and kantha. At its workshop in Mumbai, says Tanushri, the brand engages with designs through a research-backed study on materials and trends. "We had over 100 shoe designs already, which were showcased at the NYFW runway. The insoles of our shoes are made with latex foam, which is a new technology, to provide our customers with utmost comfort. Also, the inner part of the shoe is lined with sheep leather while on the outer part we use fabrics like Dutch satin, linen, jute and organza," she adds.
While embroidered sneakers are Anaar's USP, Tanushri made a few notes on footwear trends at the NYFW runway. She swears by platform heels for their ability to enhance height and comfort, but it's the embroidered boots and pumps that the brand is gunning for now. "We too will soon be venturing into making embroidered boots and pumps. However, I do feel that an art sneaker is a classic addition to anyone's wardrobe, when it comes to footwear fashion," she says.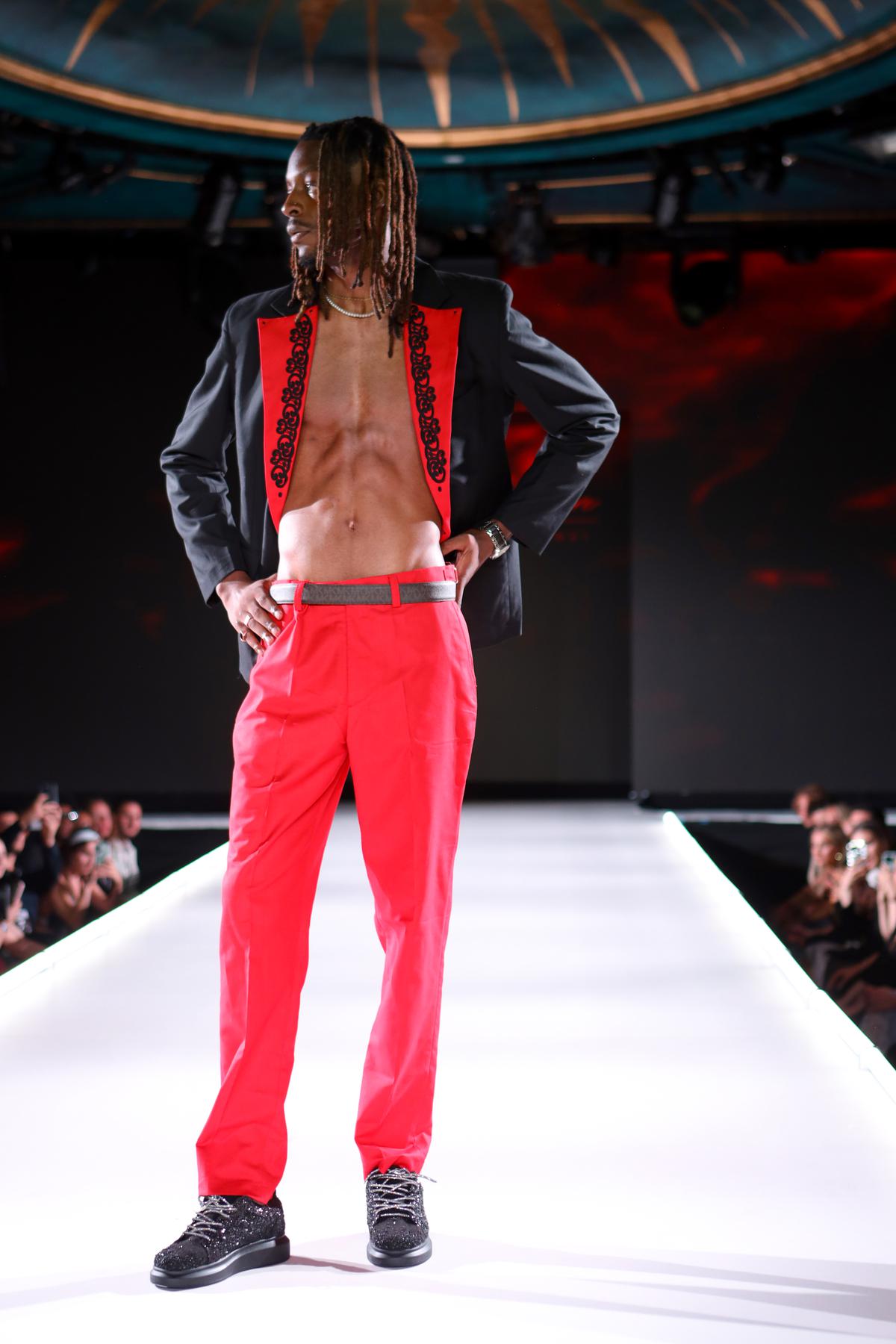 Among many defining moments for Anaar at the NYFW, Tanushri recollects one in particular: "A male model enthusiastically inquired about the metallic sneaker in our collection. When he tried it on, he immediately purchased it saying that he has not come across a shoe that comfortable!"
Priced upwards of ₹8,000 on shopanaar.com.
#Luxury #footwear #brand #Anaar #debut #York #Fashion #Week