It's fascinating when you realise that the reason you're binging multiple sequels of your favourite titles today is Johannes Gutenberg's invention of the printing press in the mid-1400s. The unprecedented financial success of legendary works of literature like 'Robinson Crusoe' (1719) and 'Gulliver's Travels' (1726) made publishers come up with follow-up stories to cash in on the newly formed interest. In a meta manner, films are a sequel to literary works of fiction and it didn't take long for purveyors of early cinema to come up with cinematic sequels.
Hollywood has been making sequels since the early 1900s and the concept reached the shores of Mumbai in just a few years. In 1943, the Hindi film Hunterwali Ki Beti, the sequel to the 1935 film Hunterwali, became the first Indian sequel film. Along with making the first Indian film to be edited using Avid Technology (Mahanadhi), the first Tamil film to have its screenplay written with software (Thevar Magan), the first Indian film to use Dolby Stereo surround SR technology (Kuruthipunal ) and the first Indian film to utilise Auro 3D sound technology (Vishwaroopam ), the credit of making Tamil cinema's first sequel also goes to Kamal Haasan. His Japanil Kalyanaraman (1985) is a follow-up to Kalyanaraman (1979).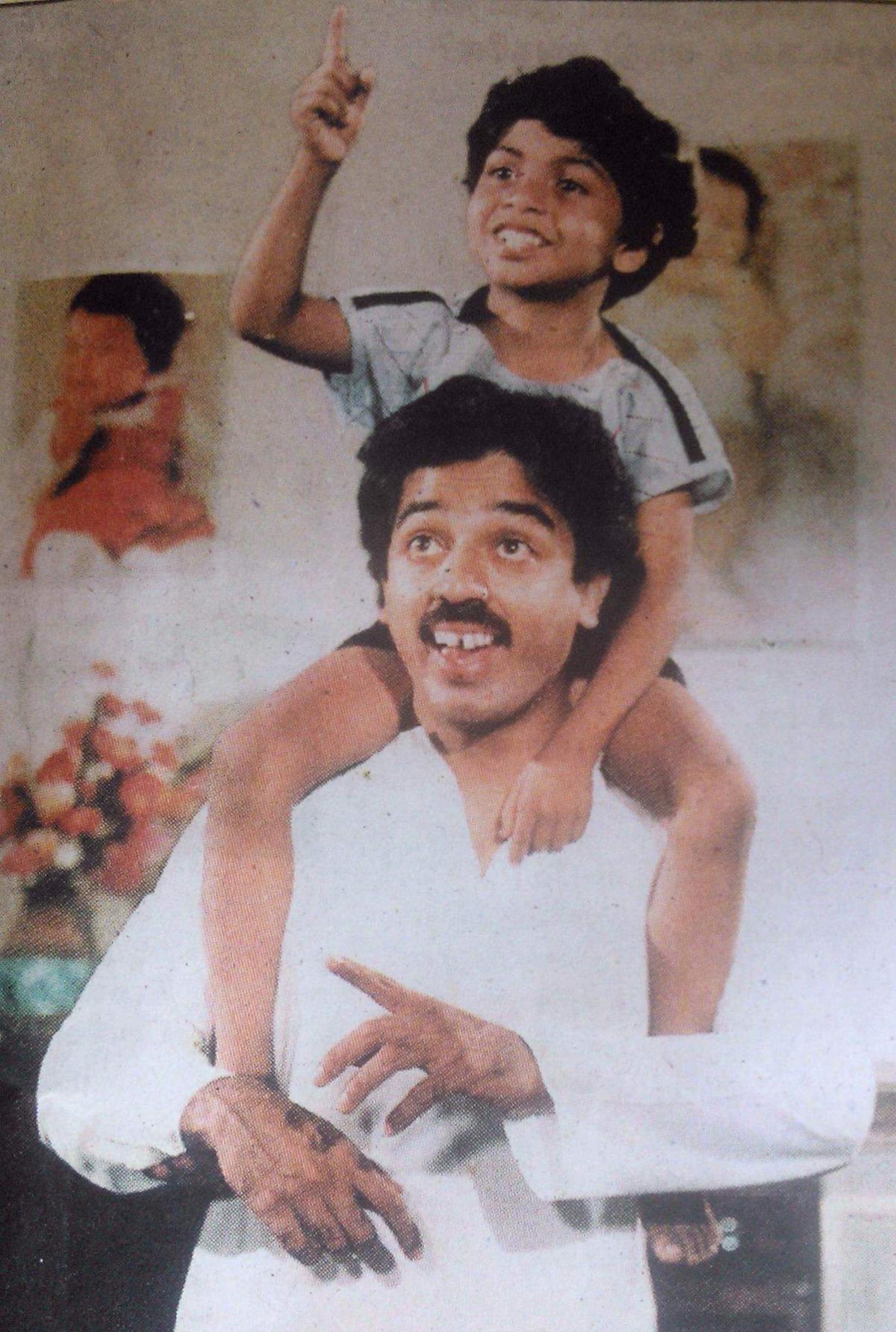 When compared to our Western counterparts, Indian cinema's tryst with sequels hasn't been much but there has been a significant and even exponential rise in the number of film series' in the last decade. Unsurprisingly, its Hindi cinema that is leading this list with a heap of film series'. What comes as a pleasant surprise is that its the Malayalam film industry which is in second position with the Tamil cinema industry coming third.
The different categories
In today's world of films, the word 'sequel' seems to have become arbitrary as moviegoers are accustomed to terms like film series/franchises and shared cinematic universes. There are now many classifications within sequels themselves.
The most obvious of these classifications are the direct sequels. Some of them are designed as multi-parters right at the scripting stage, like the Vishwaroopam and Ponniyin Selvanfilms; some are turned into two-parters after realising the potential of the content in hand, like the Viduthalai films; but most of them are made because the original had a dream run, like the Singham series, the Pichaikkaran films and the Velaiilla Pattadhariprojects. If the events of a film occur chronologically before the original film's plot, it becomes a prequel with Billa II (2012) being the best example of this. While Billa (2007) showed the menacing David Billa, his death and the fall of his empire, Billa II showcased the life of an ordinary man from the coastal regions of Sri Lanka rising the ranks and becoming an underworld don. Jigarthanda DoubleX — spoiler alert ahead — is also an example of a prequel.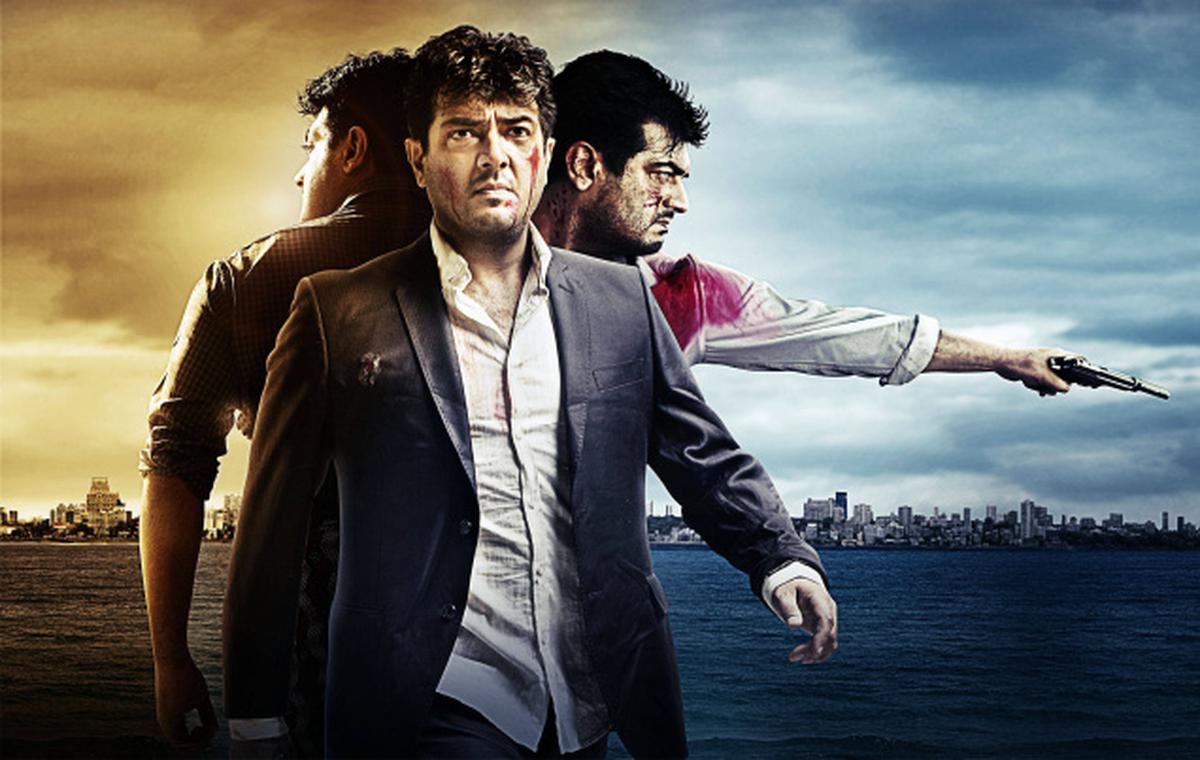 An enjoyable piece of trivia is from the 1990 Tamil film Salem Vishnu. Actor Thiagarajan, who played the role of Salem Vishnu in the 1987 Malayalam film New Delhi (starring Mammootty), later did a prequel showcasing his character's past in Salem Vishnu!
Interestingly, we haven't had any midquels and their subsidiaries interquel and intraquel. An interquel is a story that takes place in between two previously released films (Tamil cinema has had just a handful of franchises which have more than a couple of films), while an intraquel is a work which focuses on events within a previous work. If KGF 3 happens, it's expected to be an interquel that will dig deep into Rocky's world between the events of the first two films. But we do have legacy sequels; films that follow the continuity of the original films but take place further along the timeline, often focusing on new characters with the original ones still present. The Vijay-starrer Once More (1997) featured Sivaji Ganesan and Saroja Devi getting back into the shoes of the roles they played as the leads in Iruvar Ullam (1963).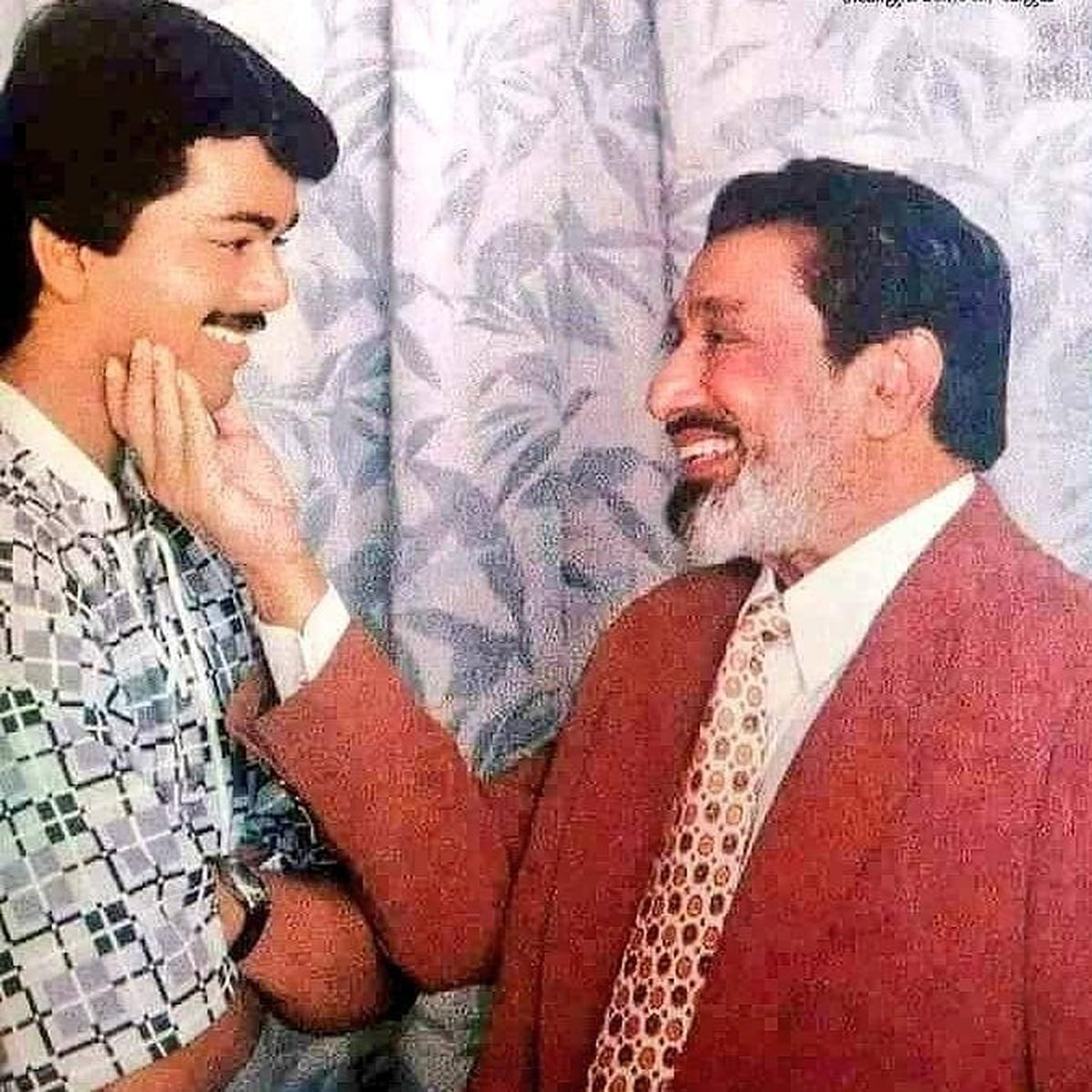 There are also stand-alone sequels; films that are set in the same universe but have very little inspiration from their original films and can be understood independently without watching their predecessors. Maari 2, Vikram and Japanil Kalyanaraman are some of the best examples of this type.
While spiritual sequels aren't common in Hollywood, they make up the majority of Tamil sequels. This is predominantly because the rights of a film lie with its makers and if a film sees more success than what it was expected to and if it's a story that doesn't warrant a sequel, a spiritual sequel is made. They usually share the same genre, style and elements as the first film but will have no direct affiliation with it. Interestingly, most of these series fall under the horror-comedy genre. Film series like Dhilluku Dhuddu, Aranmanai, Pizza and Munifall under this category. Fascinatingly, most of the films that have been spiritual sequels — but didn't belong to the horror genre — have rarely repeated the success of their predecessors. Examples include Ko 2 (2016), Jai Hind 2 (2014) and Thiruttu Payale 2 (2017).
There are also the sidequels, where the events of one film overlap with the events of another. Kaithi (2019) and Vikram (2022) can be considered to be sidequels considering Bejoy (in Kaithi) gives orders to Prabhanjan and the latter's death causes the happenings of Vikram. Both the events overlap as the films are set during the same period in 2019.
A much larger canvas
Apart from the above classifications, there are also other types of continuation of a previous work. The closest we've had to a spin-off, which is often about a secondary character from one film turning out to be the main character in the sequel, is the titular character of Naai Sekar Returns (2022) from Thalai Nagaram (2006). Kamal almost made a film titled Sabaash Naidu, based on his character Balram Naidu from Dasavathaaram, but the film was later shelved.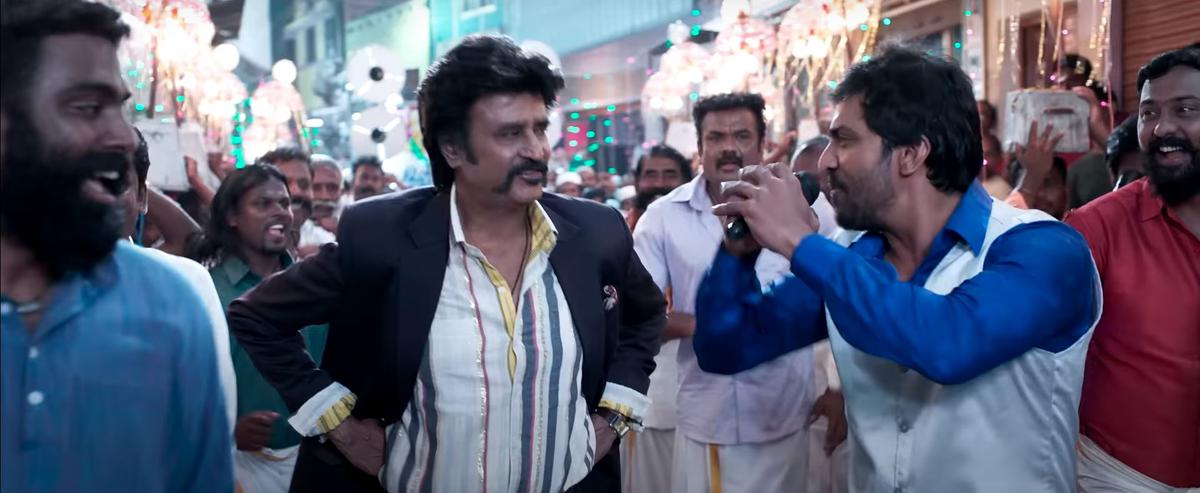 While we haven't had crossover films, similar to Hollywood's Alien vs. Predator and Freddy vs. Jason, we've had multiple films with crossover characters, where the characters have appeared in different films as cameo or minor characters. Mansoor Ali Khan's Veerabhadran was a part of both Captain Prabhakaran (1991) and Asuran (1995); Kokki Kumar from Pudhupettai (2006) appears in Vai Raja Vai (2015); Neelambari from Padayappa (1999) comes in a cameo in Baba (2002); the comical duo Killi and Mahaali appear in both Doctor (2021) and Beast (2022); Bose Paandi from Varuthapadatha Valibar Sangam (2013) comes in a cameo in Rajini Murugan(2016); the gang from Nadodigal (2009) appears in Vetrivel (2016); Senthil's Paneer Selvam from Indian (1996) and Satyam (2008); Jai's Kathiresan from Engaeyum Eppothum (2011) appears in Masss (2015); Arulnithi's character from Iravukku Aayiram Kangal (2018) does a cameo in Kannai Nambathey (2023); 'Idhayam' Murali from Meyaadha Maan (2017) appears in Petta (2019) and speaking of Idhayam Murali, the original one, Murali's Raja from Idhayam (1991) appears in Baana Kaathadi (2010).
Such collaborations also open the possibility of shared universes, where both the events of the film happen in the same universe, giving the option for multiple films from the same franchise. Another personal favourite is Aaranya Kaandam — Thiagarajan Kumararaja, who wrote dialogues for Oram Po, a film about auto rickshaw racing, wrote in the two autos from a race in a scene in Aaranya Kaandam. Veteran actor Revathi appears as Maasha in both Arangetra Velai (1990) as well as Gulaebaghavali (2018). Similarly, Kamal's character Selvam from Nammavar (1994), is said to be JD's professor in Vijay's Master (2012). Speaking of Lokesh Kanagaraj, his cinematic universe, known as the LCU, has interconnected events from his films Kaithi, Vikram and Leo.
The future of Tamil film sequels
A few years back, when there was a slew of sequels like Chennaiyil Oru Naal 2, Thiruttu Payale 2, Saamy Square and Sandakozhi 2 that bombed at the box office, many considered the trend to be a fad. But thanks to the efforts of a handful of directors and production houses that are willing to let go of the rights to characters they own, there seems to be a lot left to dig in the world of sequels. The biggest sequel coming up is Indian 2 and it will be the Tamil film with the longest gap between sequels, considering the first part came out in 1996. We also have Lokesh's upcoming films for the LCU with Kaithi 2 confirmed, as well as Rolex, a spin-off film based on Suriya's cameo from Vikram. Vetrimaaran also has plans for a Vada Chennai sequel as well as a spin-off series based on the film's Rajan character. Pa Ranjith also confirmed Vettuvam last year, which will be a film followed by a series. He will soon get busy with his sequel for Sarpatta Parambarai.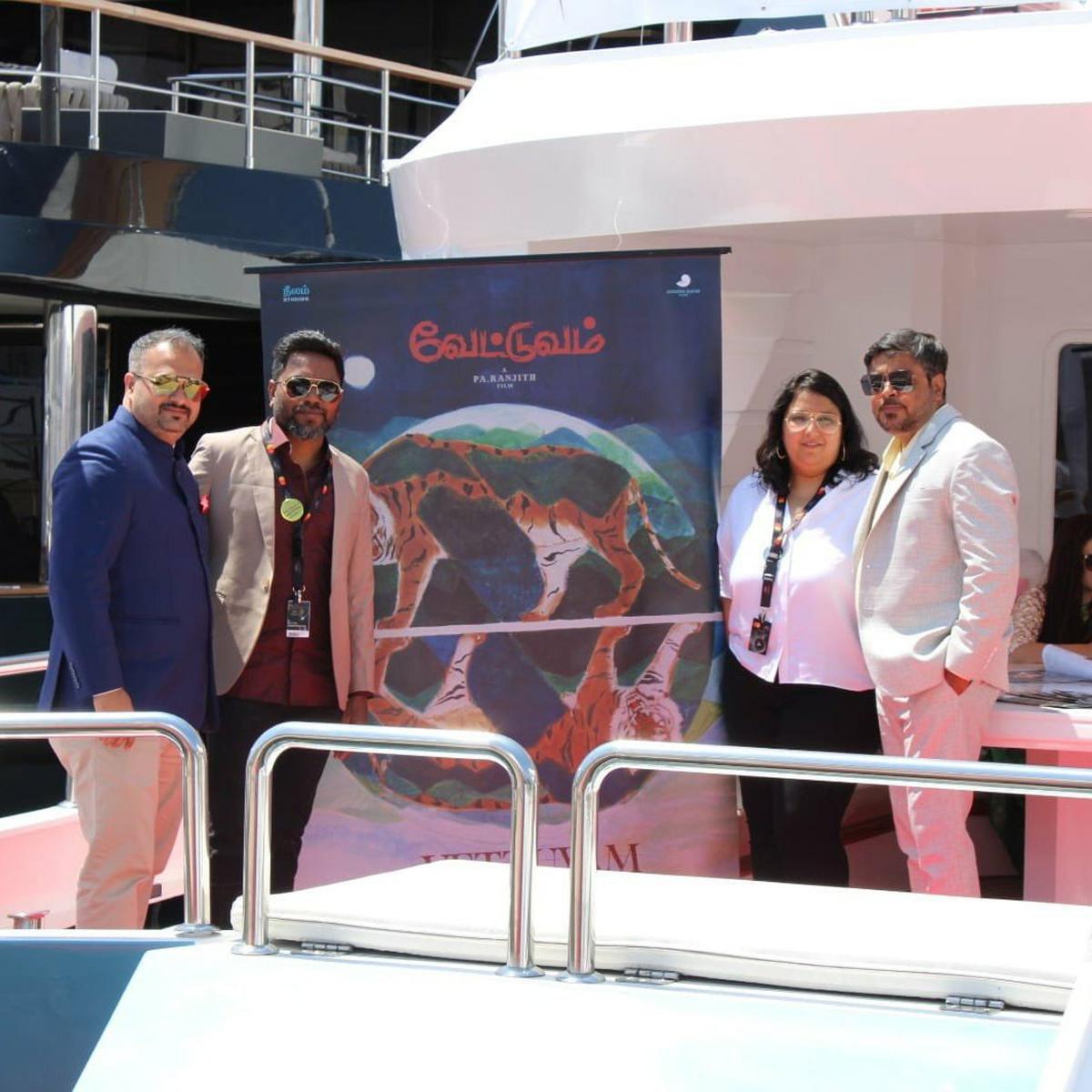 Tamil cinema might soon head towards the multimedia franchise model where a film can lead to other works like literature, video games or a TV series. We've already had games for films like Anjaan, Baahubali: The Game and 24 Athreya Run. Apart from banking on the success of its predecessor, the sequel also eases the issue of introducing a new character and this aids in getting into the thick of the action in no time. But, with sequels comes the expectation of being on par — if not better than the original film — and that's a challenge filmmakers have very rarely matched.
Nevertheless, sequels are undoubtedly a fantastic story-telling tool that makes the audience invest in a new world of characters and get attached to a franchise. Tamil cinema finally seems to have gotten the hang of the concept, and from the looks of it, we are going to be treated to many more of them.
#success #sequels #rise #series #Tamil #cinema